I grew up in a 2 parent home with an older brother, sister, and a cousin whom we took in before I was born. My father worked at Kenworth Trucks in Seattle and on his one income we were able to have food, clothes, and shelter. We always had presents for Christmas and on our birthdays. We had cable TV and we were never needing any necessities. The one area where we did sacrifice was in entertainment.
We never had vacations as a family. We never went to Disneyland and we only took a couple of trips to downtown Seattle, both of the trips ended with my parents getting mad at each other and a long, awkward drive home.
Going out to the movies was almost as rare. I can recollect about half a dozen times I went to the movies before my teenage years. I'm not sure if it was because of financial reasons or if it was because my father just didn't want to deal with the drama that could arise but, in any event, our trips to the cinemas were rare. Although I remember feeling jealous and left out hearing about the movies vicariously through kids on the playground at school, I believe that this made me truly start to love movies.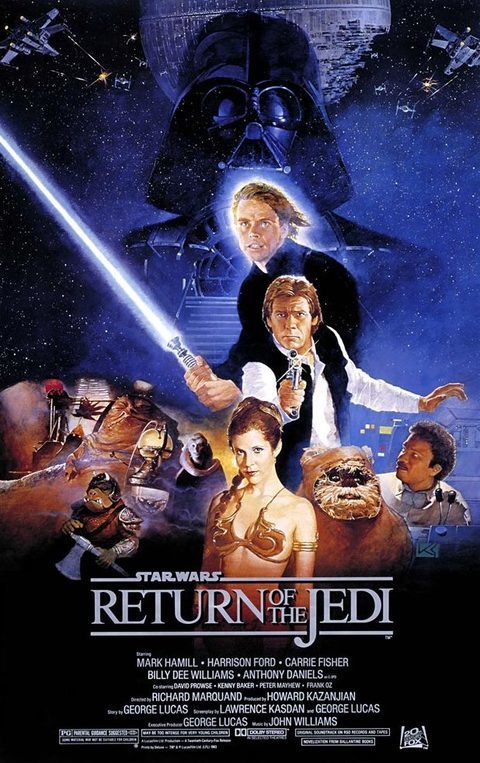 The movies I remember seeing as a kid were "Superman II", "Return of the Jedi", "Jaws 3-D", "Gremlins", "E.T. The Extra-Terrestrial", "The Last Starfighter", and "Splash". There were a few more when I was much younger that I don't remember, like "The Muppet Movie" and several older Disney live-action movies. Of the ones I do remember seeing, I don't remember the images so much as the feelings I had during the films.
I always remember the enormous excitement and anticipation of going to the movies. The morning of, I could barely contain my excitement. In those days, movie theaters allowed outside food and drink. We would always grab candy, chips, and a 6-pack of soda, and drive off to the movies. In the early 80's, living in Redmond, the closest cinema was in Bellevue, at the Crossroads Cinema (which still stands). I remember the auditoriums were so big and looking up at the ceiling the lights looked like stars. I remember what seemed like hundreds of people crowded into the auditorium, filling all the seats. I remember how excited I felt when the lights turned down and then the trailers began.
During the movies I was mesmerized. The huge screen, the loud sounds, the collective responses of the audience, were all things I did not experience at home on our small TV. The movies at home were in mono and their aspect ratios were cut to fit the screen. I could never turn up the volume loud enough to give me that theater experience. The only time I felt like I was truly experiencing a movie was at the cinemas. One thing that always stands out in my memory is hearing that faint echo from the movie. I don't know if it came from the speakers or if it is a fake memory, something my childhood insists happened but my adult self denies, but that is something I never hear anymore. Perhaps the advent of THX, Dolby Digital, DTS, and Dolby Atmos have corrected this.
As I got older I went to the movies more often. Although I do enjoy the experience of going out with friends to the movies and participating in the collective experience of hundreds of strangers, nothing today will ever compare to those few experiences I had as a child. My need to re-create those theater experiences at home led me to ultimately getting my own home entertainment system and getting a Laser Disc player. This also reinforced my love of film. Although I felt, at the time, that I was missing out on going to see all of these films at the cinema, my parents ended up giving fuel to my passion for film that remains to this day.